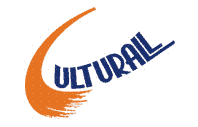 Culturall-Newsletter March/April 2010
Dear Ladies and Gentlemen,
the seaon schedule 2010/2011 is online. Tickets for all performances of the next season can be ordered online.
PRESALE RULES OF THE VIENNA STATE OPERA HAVE BEEN CHANGED:
Written and online orders are absolutely equal to one another.
Online orders now offer a multitude of criterias (price, type of seats, etc.) and can be marked as alternatives to one another.
Customers from Vienna can now order tickets as well.
You can choose how you want to pay for your tickets (direct debit order - only austrian and german accounts, credit card, bank transfer). Payment will be necessary two weeks after allocation. The bundestheater.at-Card with direct debit will be debited 9 weeks before the performance. After presale has started - as before with standbytickets - only direct debit and credit card payment will be possible.
Presale for remaining tickets will start two months before the performances - exceptions are September and October. Presale for the performances of these months will start four moths before the performance. e.g. may 5th for October 5th 2010. Presale starts at 8 am on weekdays, on saturday, sundays and on holidays at 9 am.
Season presale for price groups one and two is no longer available.
PREMIERES
30.03.10 Vienna State Opera: Uraufführung: Elo - Mendelssohn Bartholdy `Ballett: Ein Sommernachtstraum´
17.04.10 Volksoper Vienna: Sergej Prokofjew `Die Liebe zu den drei Orangen´
FOR THE FIRST TIME IN THIS SEASON:
Volksoper Vienna:
21.04.10 BALLET: DER NUSSKNACKER
26.04.10 TOSCA
30.04.10 MY FAIR LADY
07.05.10 ORPHEUS IN DER UNTERWELT
08.05.10 TANZHOMMAGE AN QUEEN
15.05.10 DIE LUSTIGEN NIBELUNGEN
Vienna State Opera:
01.04.10 PARSIFAL
10.04.10 RIGOLETTO
14.04.10 LA SONNAMBULA
24.04.10 WERTHER
28.04.10 BALLETT: COPPÉLIA
03.05.10 CARMEN
19.05.10 L'ITALIANA IN ALGERI
FOR THE LAST TIME IN THIS SAISON
Vienna State Opera:
21.03.10 DIE WALKÜRE
25.03.10 SIEGFRIED
27.03.10 ARABELLA
28.03.10 GÖTTERDÄMMERUNG
11.04.10 LA BOHÈME
12.04.10 L'ELISIR D'AMORE
18.04.10 MATINEE: BALLETTSCHULE
18.04.10 BALLETT: EIN SOMMERNACHTSTRAUM
20.04.10 LA SONNAMBULA
21.04.10 RIGOLETTO
25.04.10 I PURITANI
01.05.10 DER ROSENKAVALIER
02.05.10 WERTHER
08.05.10 TOSCA
11.05.10 IL BARBIERE DI SIVIGLIA
15.05.10 CARMEN
21.05.10 MANON
Volksoper Vienna:
27.03.10 MAX UND MORITZ
12.04.10 DIE BLUME VON HAWAII
18.04.10 DER VETTER AUS DINGSDA
24.04.10 CARMEN
12.05.10 DIE LIEBE ZU DEN DREI ORANGEN
REDEEMING OF BONUSPOINTS
(only for holders of the bundestheater.at-CARD)
Staatsoper: -20% for 25 Bonuspoints
23.03.10 Richard Strauss `Arabella´
04.04.10 Richard Wagner`Parsifal´
15.04.10 Felix Mendelsson-Bartholdy `Ballett: Ein Sommernachtstraum´
27.04.10 Jules Massenet `Werther´
Volksoper: -20% for 20 Bonuspoints
26.03.10 Georges Bizet `Carmen´
05.04.10 Franz Lehár `Die lustige Witwe´
18.04.10 Eduard Künneke `Der Vetter aus Dingsda´
PRESALE RULES FOR INTERNET BOOKINGS
Vienna State Opera: The regular sale usually starts one month before the performance at 10am. (e.g. sale for the 15th of February starts on 15th of January, etc.) - ONLY VALID FOR SEASON 2009/2010 New rules are described above.
Vienna Volksoper. Advanced sale regularily starts on the 1st. of each month at 9 a.m.
Burgtheater: Tickets are available from the 20th of every monthfor the following month e.g. from September 20th you will be able to buy tickets for the entire month October. Presale starts at 8 am and on all other days at 9 am
We wish you wonderful and engaging performances.
Your Culturall-Team
Culturall Handelsges.m.b.H.
Customer service: Graf-Starhemberg-Gasse 37/4, A-1040 Wien Office hours: Mo-Fr 8-18 Uhr Company residence: Am Modenapark 11/16, A-1030 Wien Fax: +43 (0)1 712 54 00-22 Email: ticket@culturall.com http://www.culturall.com
Legal Informationen:
DVR 0937801, ATU 42585500, Firmenbuch FN 48895f